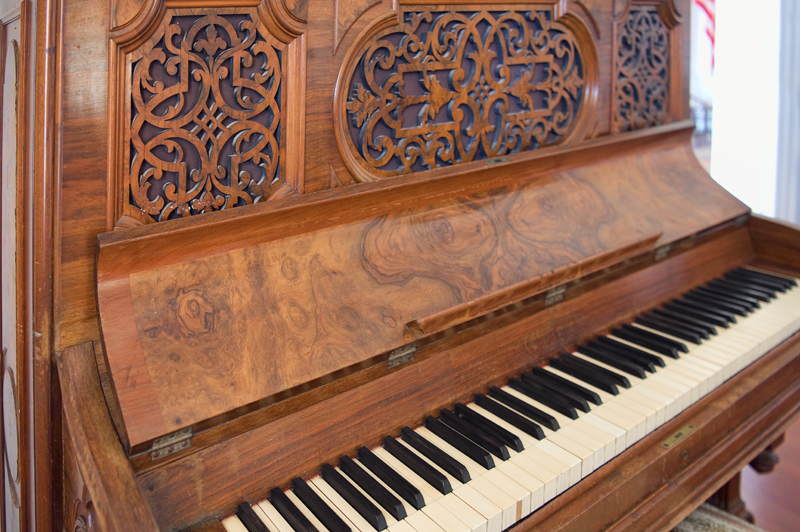 Play It Again
This piano is in the John Rains House or Casa de Rancho Cucamonga. The house was built 1860-61. John Rains was a prominent business man who opened California's first winery. This house is now a branch site of San Bernardino County Museum.
© Kelley J. Heffelfinger
Copyright for this gallery photo belongs solely to Kelley J. Heffelfinger. Images may not be copied, downloaded, or used in any way without the express, written permission of the photographer.