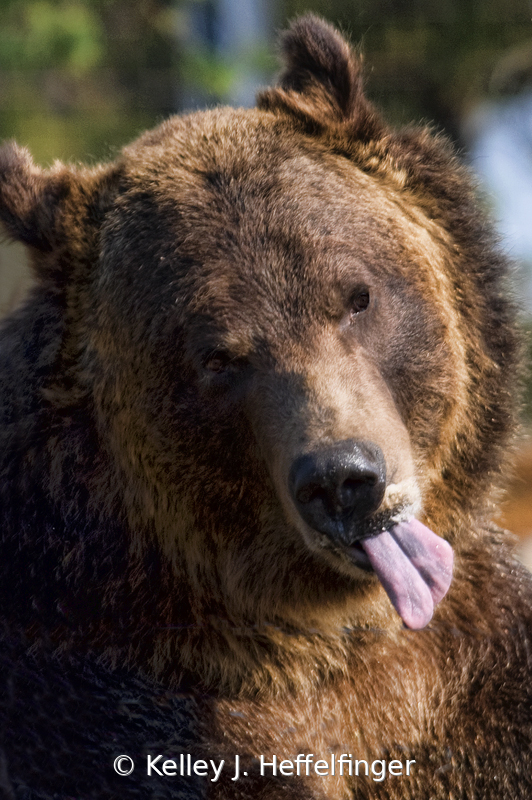 Got it opened. So there!
Grizzly & Wolf Discovery Center
Bear-Resistant Container Testing is a program that this center cooperates with state and federal agencies in testing bear-resistant food and garbage storage containers. Products are placed in the bear habitat and baited. Bears have 90 minutes to get into the container. If the bears cannot open the container, then it is certified as bear-resistant. This was about 30 minutes into testing. The bear had ripped apart the first layer of the top to the container and could taste victory!
© Kelley J. Heffelfinger
Copyright for this gallery photo belongs solely to Kelley J. Heffelfinger. Images may not be copied, downloaded, or used in any way without the express, written permission of the photographer.