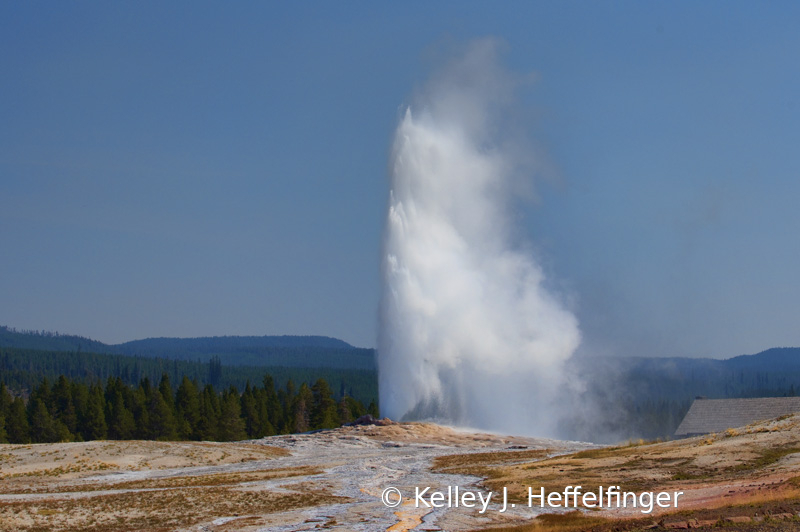 Old Faithful
Yellowstone National Park
Eruptions can shoot 3,700 to 8,400 gallons of boiling water to a height of 106 to 185 feet lasting from 1 to 5 minutes. Old Faithful Geyser is the most recognizable of the 10,000 geysers in Yellowstone. Eruptions varies 51 to 120 minutes with an average of 92 minutes. This was about 5 minutes after the predicted time. Amazing to see!
© Kelley J. Heffelfinger
Copyright for this gallery photo belongs solely to Kelley J. Heffelfinger. Images may not be copied, downloaded, or used in any way without the express, written permission of the photographer.